{tab=Review (PS3)}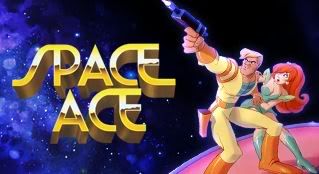 After the popular Dragon's Lair comes Space Ace. Starring you as the hero, Dexter must rescue Kimberly from Borf, an alien leader.
Gameplay-wise, just like Dragon's Lair, it is based on timing, when you see onscreen indicators appearing, you gotta press the corresponding in time to progress to the next bit or you lose a life.
The graphics are gorgeously animated as well as a great musical score along with convincing sound effects.
Overall: If you enjoyed Dragon's Lair, you will enjoy this as well. Let's hope a sequel to Dragon's Lair (Time Warp) will arrive on PSN too!
8.5/10

Pros
+ Visuals are well animated
+ Great music along with realistic sound effects
+ Watch Game mode is a cool feature
+ Pretty much arcade perfect
+ Includes Online scoreboards
Cons
- Limited interaction
{tab=Video}
{/tabs}